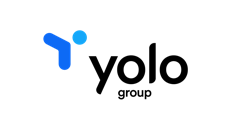 Bombay Studios is a young and fast-growing B2B boutique high-roller casino company specialising in Live Dealer Studio operations. Our aim is to deliver the best customer experience in the market by offering different table games such as Baccarat as well as various game shows hosted in a variety of languages to our VIP customers. We belong to the Yolo Group (formerly the Coingaming Group) brings next-level innovation to the worlds of gaming, fintech, blockchain and more.
Our first live casino entertainment studio was established in Tallinn in April 2020 and today we have more than 130 people working for us. But we have big plans, soon we are about to open a new business and enter into the hospitality sphere. Knowing our DNA, there surely will be a lot of things coming up. 
To be able to support all of our growth plans we are now looking for an enthusiastic technical expert to jump on board. You will be part of a centric Studio Engineering team.
✍️ Your daily tasks will be
Installation, testing, and operation of equipment, such as PC/audio/video, and lighting equipment
Continuous streaming services up-keeping
Troubleshooting daily technical issues
Perform minor repairs of the equipment and software maintenance
Prepare reports outlining past, current, and future daily tasks and activities at the end of each shift, make sure all pending jobs from the previous shift are completed as requested
Report equipment problems, ensure that repairs are made, and make emergency repairs of equipment when necessary and possible
Perform other tasks as assigned by the management
Working hours 8-17 with an on-call rotation (from home)
✔️ What we expect from you
Fluency in English, verbal and written, is essential
Relevant Professional education and/or experience in IT or Audio & Video production
Knowledge of Audio (microphones, audio encoders, analog and digital audio rack equipment)  and/or  Video (DSLR cameras, lenses, video encoders, converters) equipment would be a desired advantage
General knowledge of Windows and UNIX-based operating systems
Good knowledge of Computer Hardware (building, modifications, upgrades) is a significant asset
Experience with wiring and cabling of electrical/electronic components, including soldering/splicing, is a significant asset
Experience with cable management and labeling
Data cabling installation would be beneficial
High sense of responsibility
Ability to accurately fulfill management orders and take ownership of the tasks
Ability to work as a part of the team and independently
Plan and prioritize tasks efficiently
🚀 What will you find at Yolo Group?
Monthly sports compensation⚽️
3 health days per year
Birthday day off 🥳
Free parking at the office
Plenty of events, celebrations and field trips. We're known for finding occasions to celebrate and get together (safely of course). It may sound like a cliché, but we work hard and we play hard - Barney Stinson would say that our parties are legen- wait for it -dary. And we mean legendary...🎉
We love sports and are passionate cricket ambassadors - we even have our own cricket team that welcomes new members.
Comfortable offices with plenty of fruit, drinks and good vibes
If you feel excited, but would like to hear more, don't hesitate to apply, and we will sort everything out as we go! 
Department

Locations

Tallinn
Related jobs
Benefits and perks
Fit and Healthy People

Although we are very fast-paced, we know that building a great business is a marathon not a sprint. Our active people love our wellness benefit. From the gym, to swimming pools, sports teams and fitness classes; your health, your choice

Birthday Day Off

We are pleased to give you a day off on your birthday to celebrate it with the closest ones.

Growing to new heights

Personal growth is an essential part of our DNA. We are very proud of our many in-house learning & development programmes where we don't only learn new skills but put them in the practice through ambitious and real startup-like business projects.

Work Hard, Play Harder

We do celebrate all our achievements by having an amazing parties, summer days, Christmas gala and many more.
Workplace & Culture
Together we reach for the moon!
If we were to describe ourselves in a couple of words, we would say we are fast moving and an ambitious team of go-getters!

We encourage our employees to push their limits, reach their goals and innovate things further by bringing on board exciting and challenging projects. Working at the Yolo Group guarantees you a sense of achievement and is awarded with plenty of entertainment and time-off possibilities; Happy hours with fun-loving colleagues to sports compensation and time off for your birthday. We believe that a happy member of our company brings more value for everyone.
We value our employees as we do our customers by putting them at the centre of our universe.
About The Yolo Group (formerly the Coingaming Group)
The Yolo Group (formerly the Coingaming Group) brings next-level innovation to the worlds of gaming, fintech, blockchain and more. Serving millions of users worldwide, the Yolo Group is committed to putting the customer at the centre of the universe via a wide range of fun, fast and fair products and services. Powered by a team of more than 600 Yoloers, the Group's disruptive DNA is matched only by a desire to take everything it works on 'to the moon'.